Porpoise ammunition sledges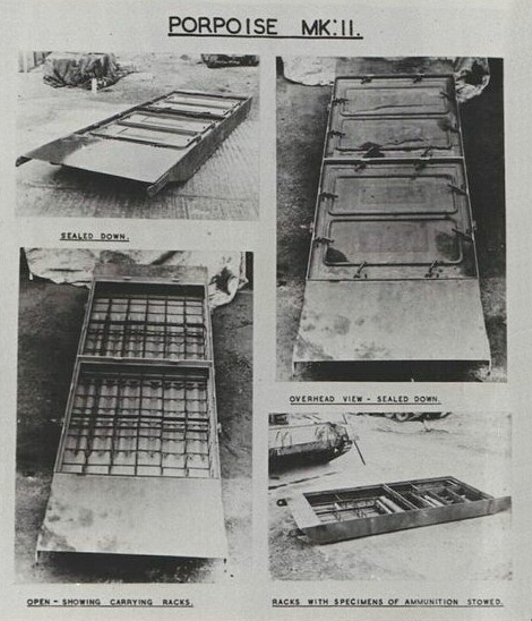 The Porpoise was a British-designed ammunition sledge that was conceived in order for the assaulting tanks to carry extra ammunition during the landing. The fear was that the assaulting tanks ran out of ammunition before the supplies made it to the landing beaches. The larger version of the sledge (No.2 Mk. I), designed to be used with Sherman tanks, could carry as much ammunition for the main gun and machineguns as what was stowed in the tank. The Porpoise sledge was designed to carry M7 Priest ammunitions too.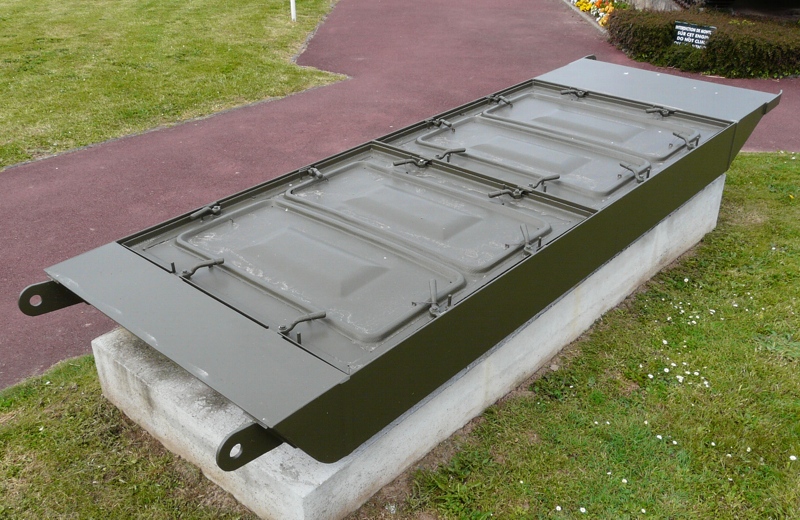 Some original Porpoise Mk II parts have been found in rather good condition in farms near the British landing beaches in Normandy. This discovery led to the restoration of one No.2 Mk. I sledge in 2011-2012. It is currently displayed in Ver-sur-Mer, near the Sexton self-propelled gun.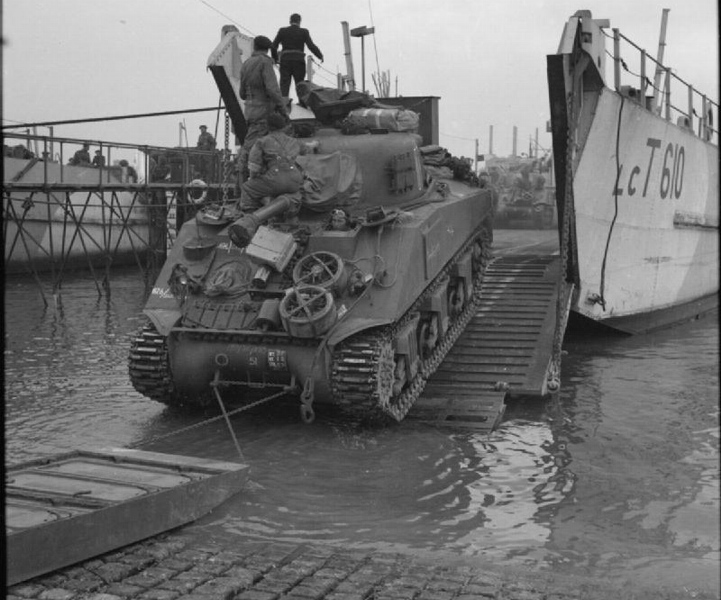 The Porpoises were designed to fit exactly under a Sherman tank. They were loaded in Landing Craft Tanks (LCTs) with a 15 ft. chain, and were towed by the next tank onboard during the landings, using two towbars fitted with an explosive quick-release mechanism.
HOME